eScrip is a program that allows schools to raise money without asking you for a donation.
How? The stores you already shop at will contribute a percentage of the money you spend to Overland. All it takes is a few minutes to sign up for these free programs.
Don't forget to enroll grandparents, family members and friends!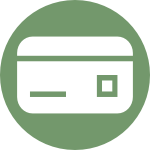 You register one or all of your existing grocery cards (locally Vons, Pavilions and Safeway), debit and/or credit cards for use in the program.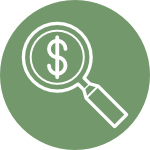 Participating merchants will make contributions to your chosen group, based on purchases made by you.
The Friends of Overland Group ID for eScrip: 137110924
Your purchases are tracked and available to you online, allowing you to see just how much you are earning on your child's behalf!
Additionally, shop at hundreds of popular online retailers, including Amazon, Pottery Barn, Staples, Gap, Toys-R-Us and Home Depot and have a percentage of purchase go to Overland. Just by entering your usual sites through escrip.com (click on Shop at the Online Mall! In the top right corner) Overland gets a contribution.
Note: You have to register at least one card (Vons, Pavillions, credit or debit card) to be able to set up an account with eScrip and shop at the eScrip Online Mall.
Contact: Irina Fitzgerald
310-800-5962
Buy Scrip Cards from us to do your everyday shopping!
"Scrip " is just a fancy name for gift cards to many places you shop at every day – places like Starbucks, Whole Foods, Amazon.com and more.
Buying gift cards from us before you shop makes money for our school – up to 50%. We buy them at a discount and then sell them to you at face value. The cards make excellent gifts for birthdays, holidays and end of school year!
We will be in front of the main school entrance every Wednesday at drop off selling cards and accepting pre-orders.
Please drop off your form with payment with us (cash or checks) or in the SCRIP box in the office(checks only). Based on the quantity of the order, the turnaround time could be up to 2 weeks. We will notify you when your order comes in.
Ralphs will also contribute 4% of what you spend, if you sign up every year.
Ralphs requires that you renew your commitment to Overland each year. Please log into your account and select Friends of Overland under Community Contributions or hand the cashier a Scanbar letter next time you check out to link for the first time or renew. Give it to your neighbors, family and friends!