Friends of Overland (FOO) is a nonprofit 501(c)(3) Organization
EIN: 95-3994813
Our charter is to raise money to support critical programs cut by LAUSD.
Many of the donations made to FOO are tax deductible.
Each family is an automatic FOO member.
We have a Board of Directors and Officers who meet on the first Monday of each month, but all are encouraged to attend.
Friends of Overland helps to ensure that Overland Elementary remains the extraordinary public school it is today.
Our process for spending the money we raise is simple.
Budgets are developed by the principal with input and review of administration, faculty, and parent leadership committees.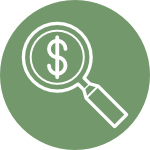 New funding requests are examined against our previous commitments.
Each year, we raise money to fund the following academic year.
FOO works with the administration and other parent groups to identify the financial needs for next year.
Our fundraising subcommittees are set.
New fundraising ideas are examined against current activities and the school schedule.
Parents are asked to participate in two fundraisers per year:
100% participation rate from Overland parents is our goal.  Aside from donations there are other ways to participate:
Scrip
PTA
FOO Board and Committees
Over the years, we have limited the number of fundraisers that involve the parents donating money. We shifted our focus to include raising money from outside sources, such as corporations and foundations and our Friends & Family campaign.
Asst. Treasurer
Aron Solomon
Secretary
Lisett Chavarela
Lisa Bilgrei
Polly Blitzer Wolkstein
Asha Brooks Lang
Tanya Charnis
Sierus Erdelyi
Mary Kaufman
Vishal Kudchadkar
Anthony Russo Gonzales
FOO Committees coordinate the different fundraisers.
You don't have to be on the Board of Directors to Serve on a Committee.
Family Annual Donation
Co-Chairs:
Tanya Charnis
FOO Gala and Auction
Co-Chairs:
Polly Blitzer Wolkstein
Mel Blume
Corporate Sponsorship and Banners
Chair: Sierus Erdelyi
Corporate Giving
Kristen Lonner
Donation Match
Asha Brooks Lang
Alumni and Community Outreach