Please help save our school! We will lose as many as 8 teachers and instructors, along with school programs, if we do not raise enough funds by March 1, 2021.
This important cause will benefit hundreds of diverse public-school children, teachers, and staff at Overland Avenue Elementary School. When most of us were students, we enjoyed art, music and science programs as part of our basic education. Today, with declining state funding, many students do not have access to these important educational experiences.
With your support, we will be able to endow these students with an education that all children deserve. Proceeds will provide technology, art and hands-on science education. It will help save our full-time librarian, teacher jobs and class aides, which will keep class sizes down and keep test scores among the highest in Los Angeles. School performance is directly linked to property values, so your help will protect local real estate and the community.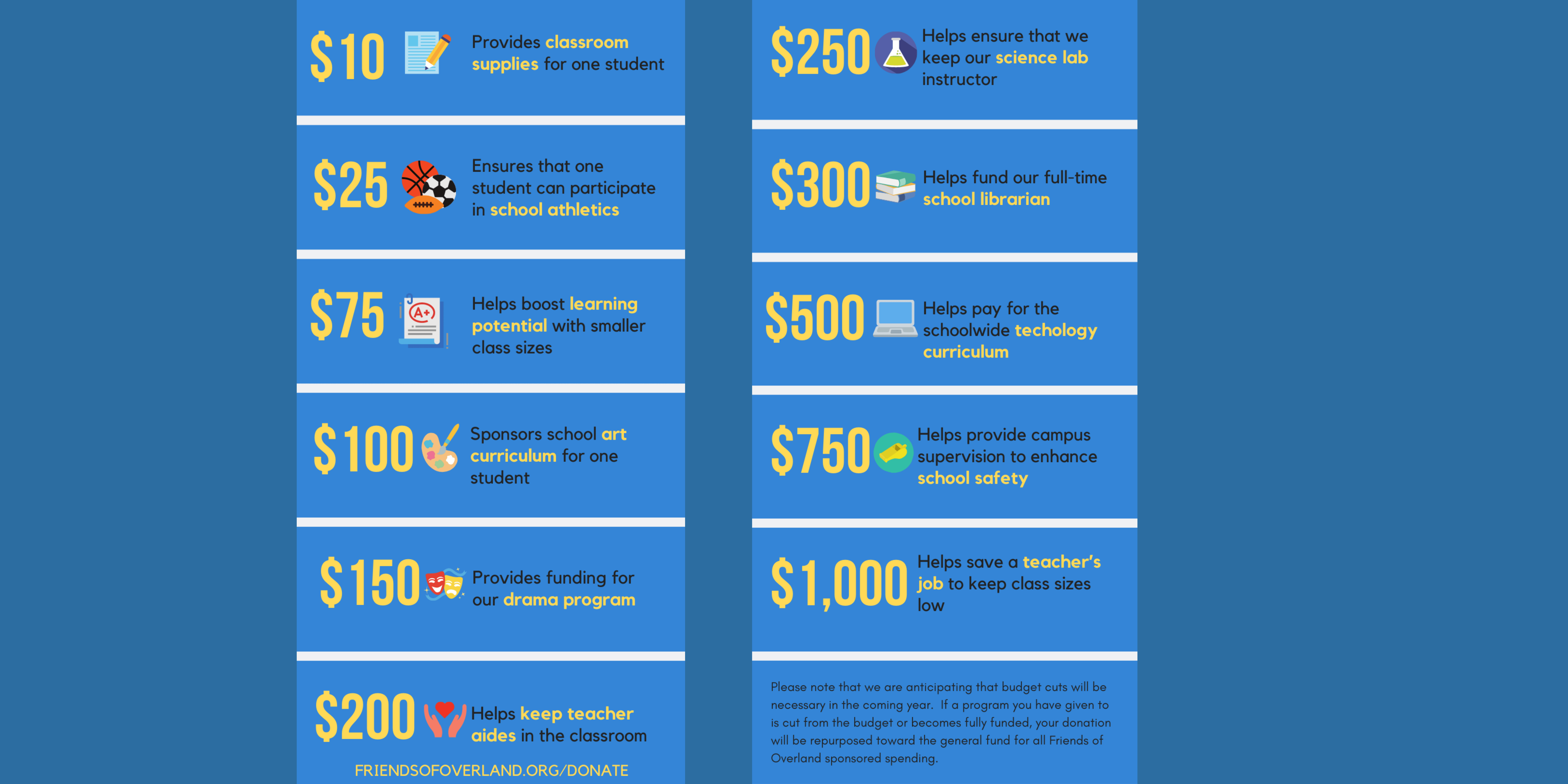 Please note that we are anticipating that budget cuts will be necessary in the coming year. If a program you have given to is cut from the budget or becomes fully funded, your donation will be repurposed toward the general fund for all Friends of Overland sponsored spending.
Tax ID Number: 95-3994813
Friends of Overland (FOO) is a non-profit 501(c)(3) organization.
All donations are tax deductible to the extent of the law.